Shannon and his team were awesome all the way through. We even had some surgeries and heart attacks to deal with and they were there the whole way. I have already and will continue to pass on his name and number. A huge hats off to him and his team. Thank you so much.

Take the shot and run with it they will set you up for success

A great company that works to get a great interest rate for you. The process is very easy for buyers. By far the easiest home loan process my wife and I have been through.





We absolutely loved working with Veterans United. Second home we've purchased through them! Smooth process from start to finish.

Sami was such a pleasure to work with. I am a first time buyer and she made this process as smooth as possible. She has shown true dedication to helping those that are going through the home buying process even when it comes down to the wire. Thank you again for everything Sami. You were a key piece in getting my beautiful new home!


You're next!
Join the ranks of our 200,000+ Proud Veteran Homeowners nationwide.
I would recommend the Veterans United team for anyone wanting to purchase a home. Our experience went extremely smooth and fast. The team kept us informed during all phases of the process and we ended up closing within 30 days!


This was not my first VA loan, but it was by far the easiest. The staff at veterans United made the experience as painless as possible and I came out of the experience with a better understanding of the loan process than ever before. They work tirelessly to get you the best possible deal and I will be forever grateful of the effort they put into getting me my dream home.


This is my 2nd home loan with Veterans United. I've worked with Shannon Workman both times and he is simply The Best! I am a military widow and many lenders (including VA) still don't understand how to implement my benefits properly! Shannon is amazing and incredibly knowledgeable! I trust him with anything in my world personally and financially! I sing his and Veterans United's praises and so do the realtors I've worked with. VA loans are usually more difficult and take longer to close but both of my home loans with Shannon went super quick and smoothly! Even going the extra mile getting me to closing during this Pandemic! Thank you Shannon Workman & Veterans United!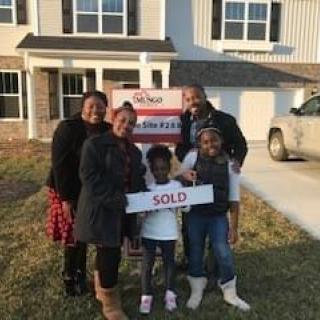 Veterans United Home Loans is an amazing company to assist Veterans like myself in this home buying process. My husband and I have been told that we will not be in a position to purchase a home for a long time by several other home loan programs. We were so discouraged and thought that we will have to rent homes forever. The first time I had contact with Shannon in the Lighthouse Program, I felt a sense of support immediately. Shannon was able to assist us in creating a plan over a 12 month period to move us towards home ownership. Once we were in a position to qualify for a loan, Shannon immediately connected us to a local office to start the process of buying a home. We were able to secure a preapproval in about 2 weeks. Rebekah Emerick was able to assist us in purchasing our first home in about a 60 day time period. The process was surprising painless, and I know that it was all because Rebekah and her team worked extremely hard to make our dreams come true. The Hunt family would like to say THANK YOU to the Veterans United Home Loans team in Savannah, Georgia for helping us achieve the American dream of home ownership.



Would refer everyone I know to Maureen!!!



You're next!
Join the ranks of our 200,000+ Proud Veteran Homeowners nationwide.
I wil always recommend Veterans United, their proffessionalism and work ethic towards their customers is outstanding and their web page makes everything run smooth, with no hidden fees and a straight forward process they deserve the best of the ratings. Thank you for helping me out reaching my goal. They made everyrhing possible to help me out even with me being deployed.


Veterans United is an A+, top notch company geared towards taking care of veterans during the home buying process.

Excellent company and excellent customer service throughout the entire loan process..

Loved them and our gift to break in our new home!!

Great!!! every step was very smooth informative and handle very professional and with care and consideration


Outstanding

Great team and handled everything from step one. Always kept us informed about the process.

Very helpful and were with me every SINGLE step!