made the process smooth and simple. Thank you.


This is our fourth home purchase and our second loan with Veterans United. Being a Veteran, Normally Veterans United is excellent to work with but this time the process had a few mistakes, that caused us to have a later than wanted closing date and a lot of undo stress. Going off of this experience, I cannot recommend Veterans United.
Response from Veterans United
Theodore, we appreciate your feedback. Our Client Advocate team is available to connect with you to learn more about your experience should you wish to share more information. We invite you to connect with our team and become a part of our effort to continuously improve the client experience at Veterans United.

The Process was super simple and done mostly online. The website keeps everyone up to date on the process and what needs to be addressed.


Thanks for being awesome!

The VU website and interface is very easy to upload all of your documents throughout the pre-approval and loan process.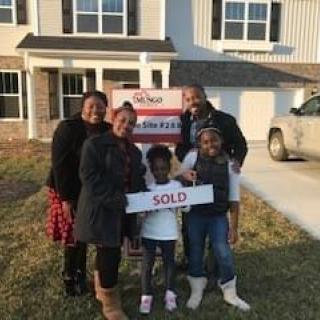 Veterans United Home Loans is an amazing company to assist Veterans like myself in this home buying process. My husband and I have been told that we will not be in a position to purchase a home for a long time by several other home loan programs. We were so discouraged and thought that we will have to rent homes forever. The first time I had contact with Shannon in the Lighthouse Program, I felt a sense of support immediately. Shannon was able to assist us in creating a plan over a 12 month period to move us towards home ownership. Once we were in a position to qualify for a loan, Shannon immediately connected us to a local office to start the process of buying a home. We were able to secure a preapproval in about 2 weeks. Rebekah Emerick was able to assist us in purchasing our first home in about a 60 day time period. The process was surprising painless, and I know that it was all because Rebekah and her team worked extremely hard to make our dreams come true. The Hunt family would like to say THANK YOU to the Veterans United Home Loans team in Savannah, Georgia for helping us achieve the American dream of home ownership.

It was a breeze refinancing our home with Veterans United. We highly recommend them!


Working with Shannon and Veterans United was great. My purchase was a tricky one and would have been impossible without Shannon's work. I can't thank him enough or recommend him and Veterans United highly enough.

Our experience as a first time home buyer with Veteran United was smooth, painless and pleasant.
If you are a veteran, this is the team you want by your side to achieve your VA Loan.
I recommend them hands down anytime.

VU is is a good company and based on my experience with my agent, you'll definitely get the best rate and discount that is out there.

You're next!
Join the ranks of our 200,000+ Proud Veteran Homeowners nationwide.

Getting a mortgage can be a very tedious process and there are not so great mortgage companies out there. Veterans United was an absolute pleasure to work with. They got me a very competitive rate and made the whole process extremely smooth. I would not hesitate to come back to them again for my future mortgage needs. Thanks Veterans United!

When you go with VUHL - they are the last call you'll make! They handled EVERYTHING! Best home loan experience I've ever had!


Shannon and his team were awesome all the way through. We even had some surgeries and heart attacks to deal with and they were there the whole way. I have already and will continue to pass on his name and number. A huge hats off to him and his team. Thank you so much.

Take the shot and run with it they will set you up for success

A great company that works to get a great interest rate for you. The process is very easy for buyers. By far the easiest home loan process my wife and I have been through.

They are AWESOME! The whole team went above and beyond to make our purchase quick and easy.


Very painless process and excellent rates.